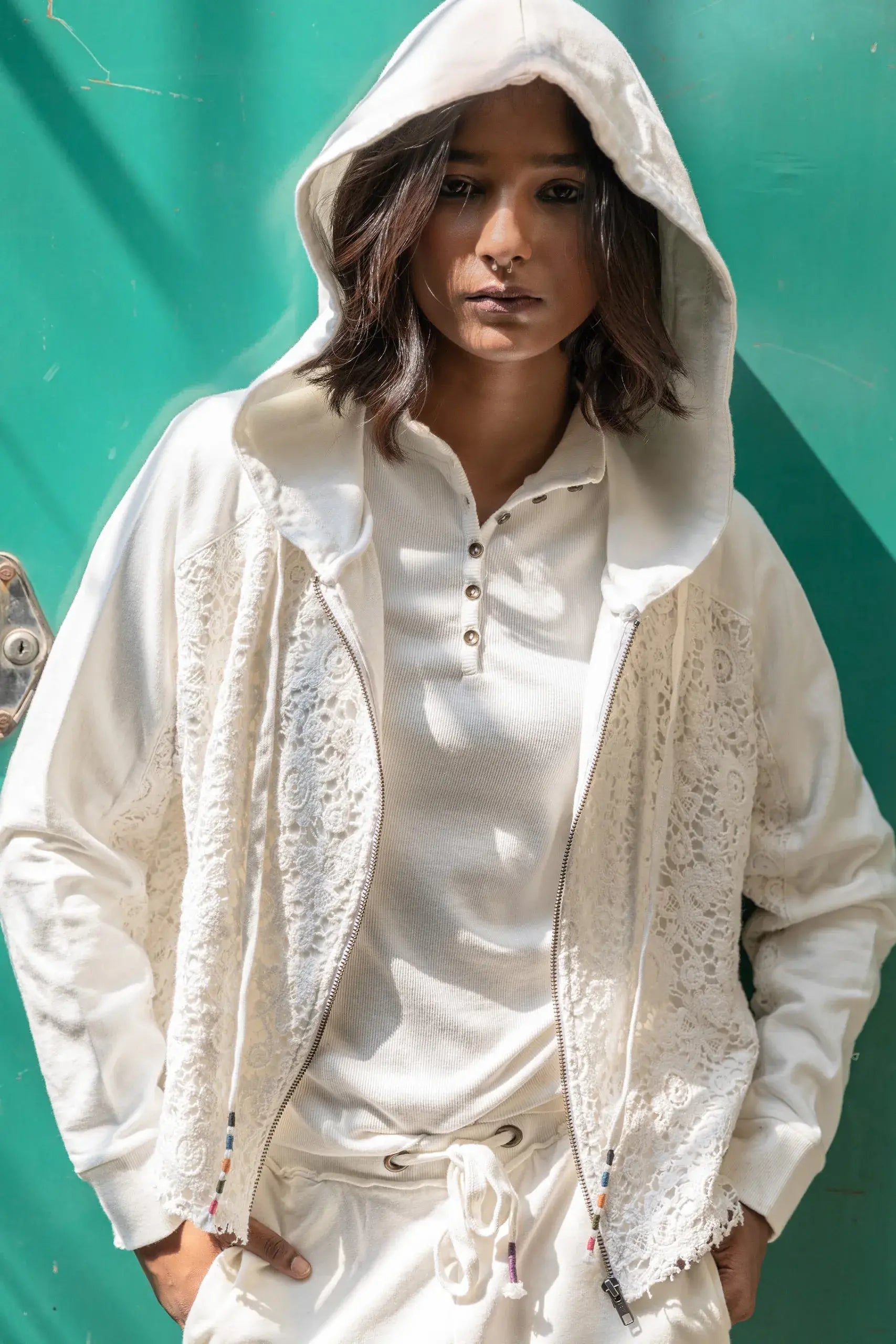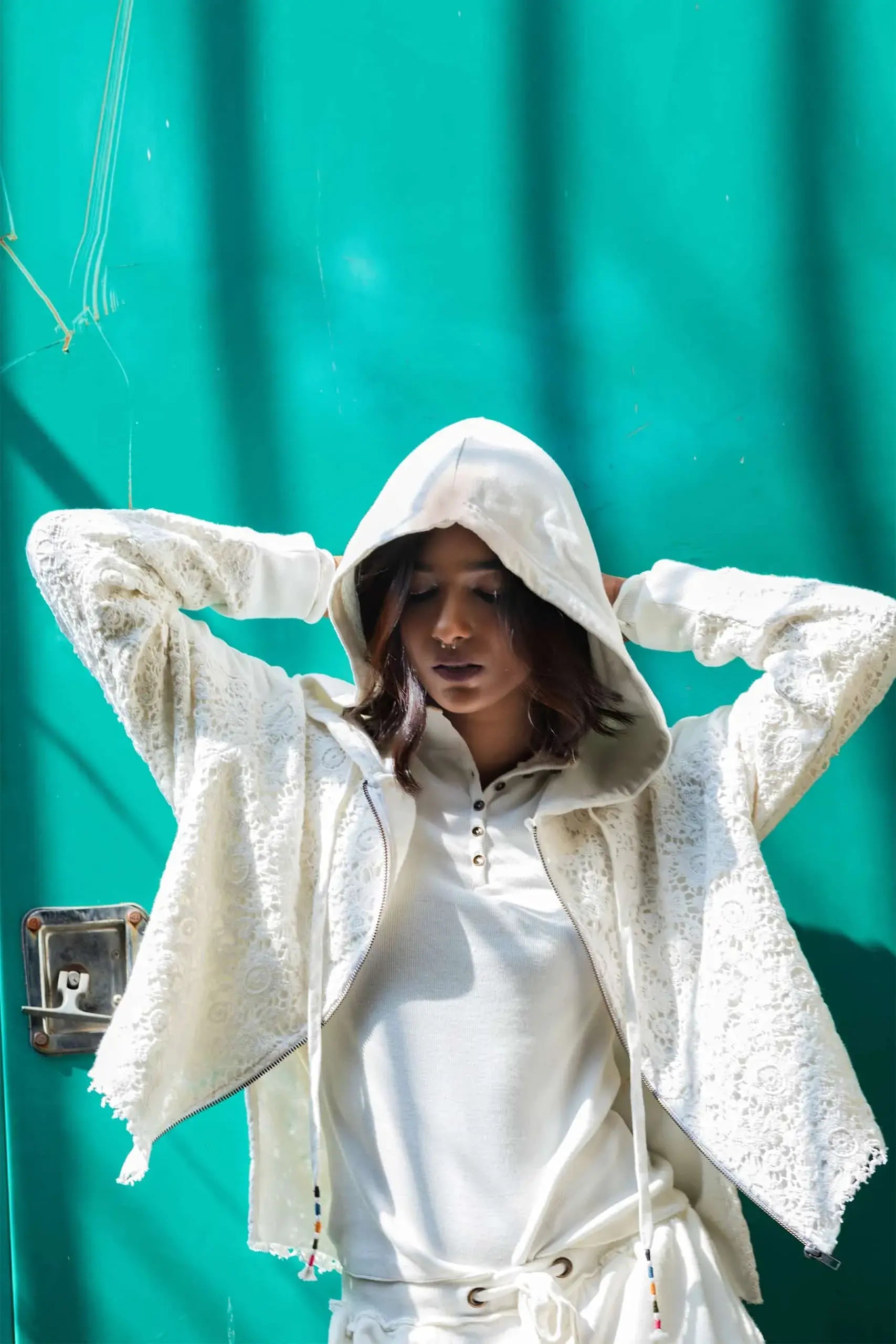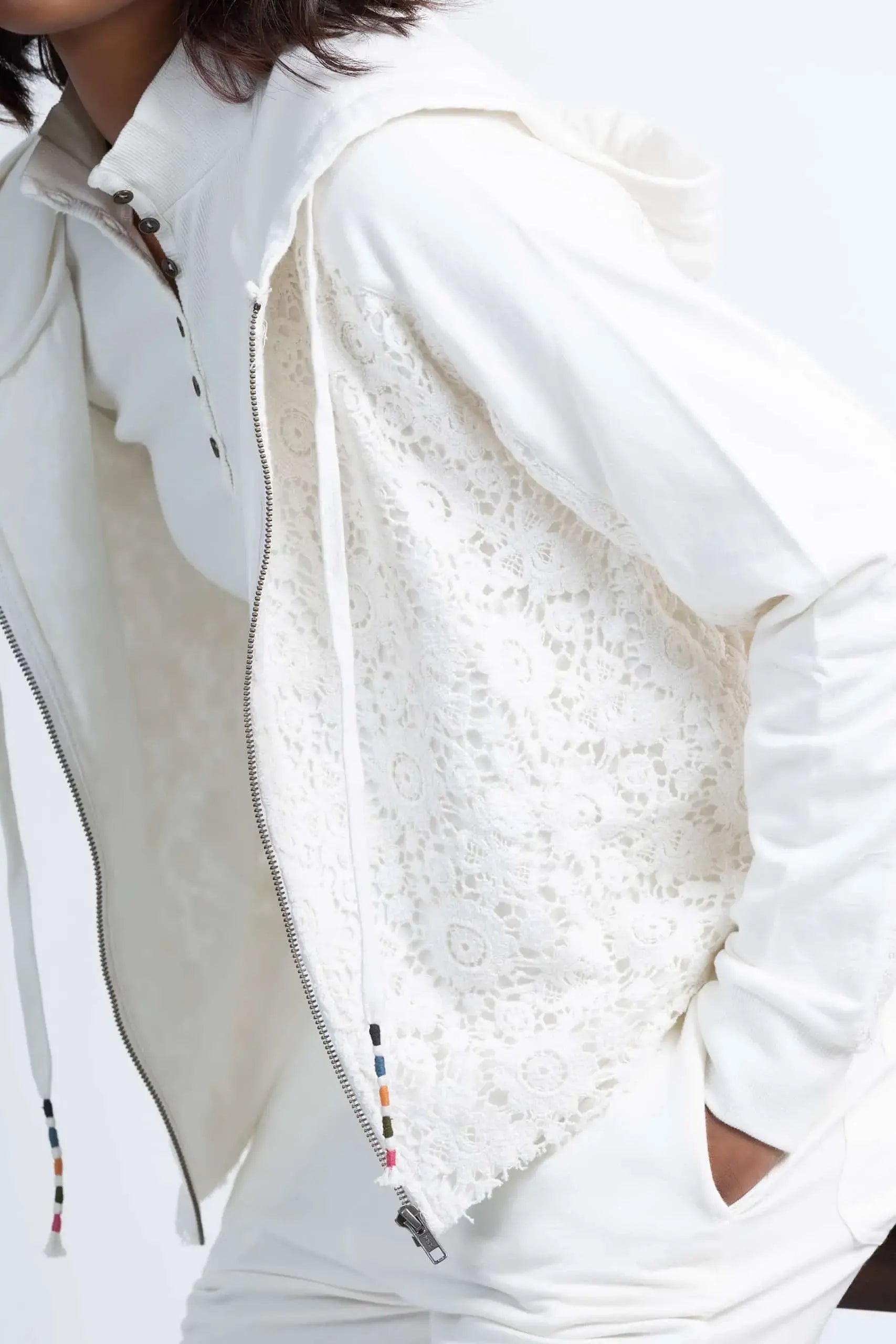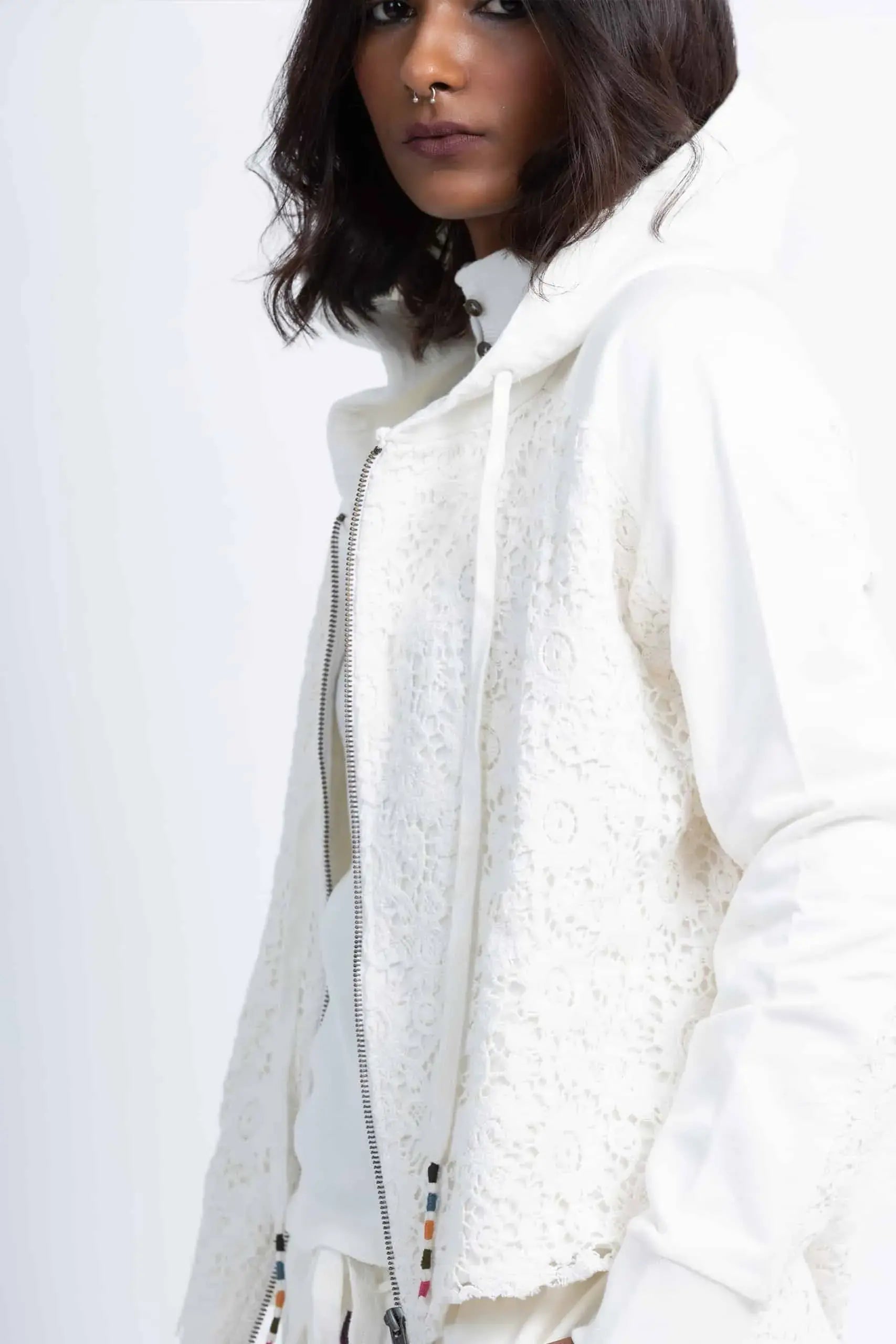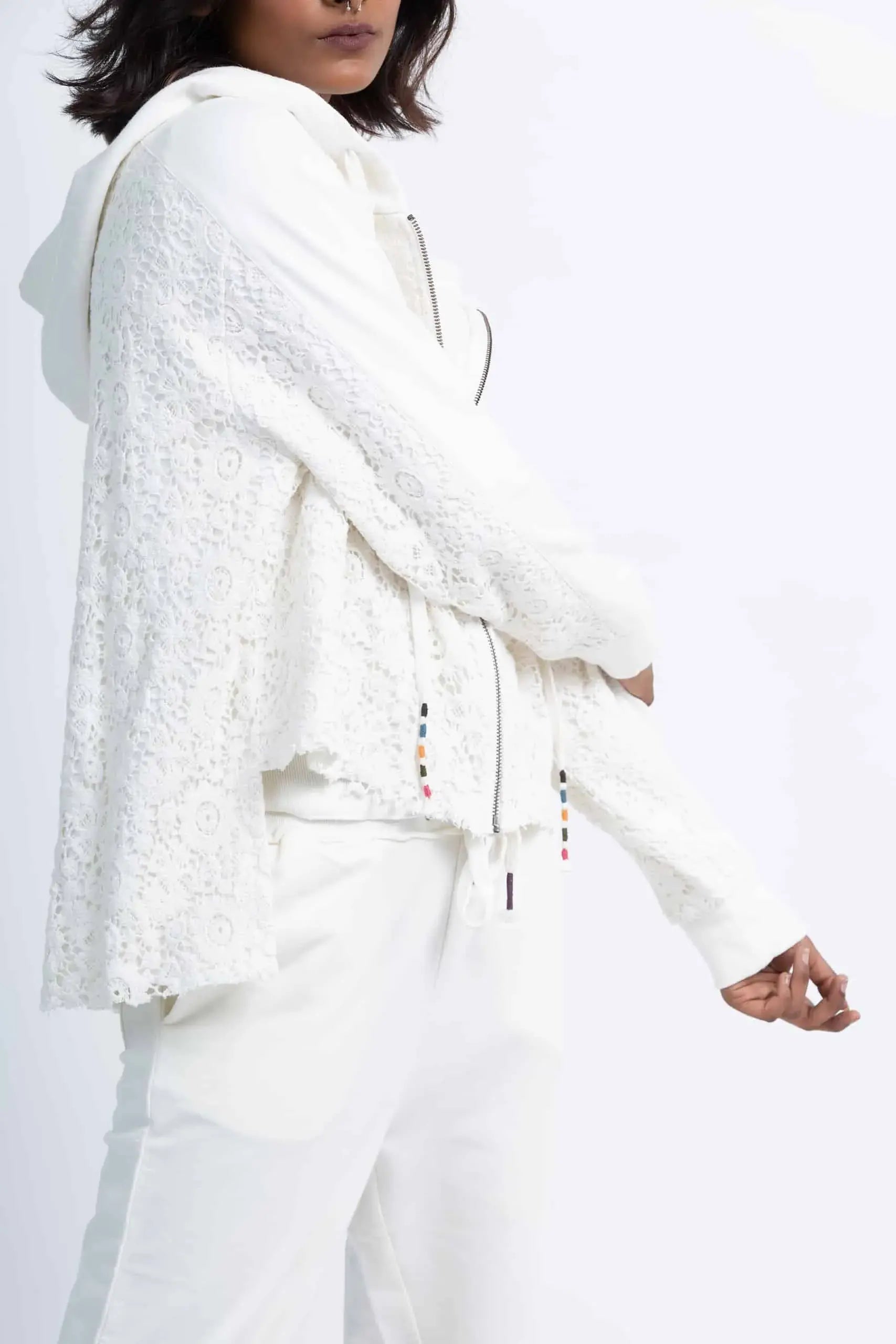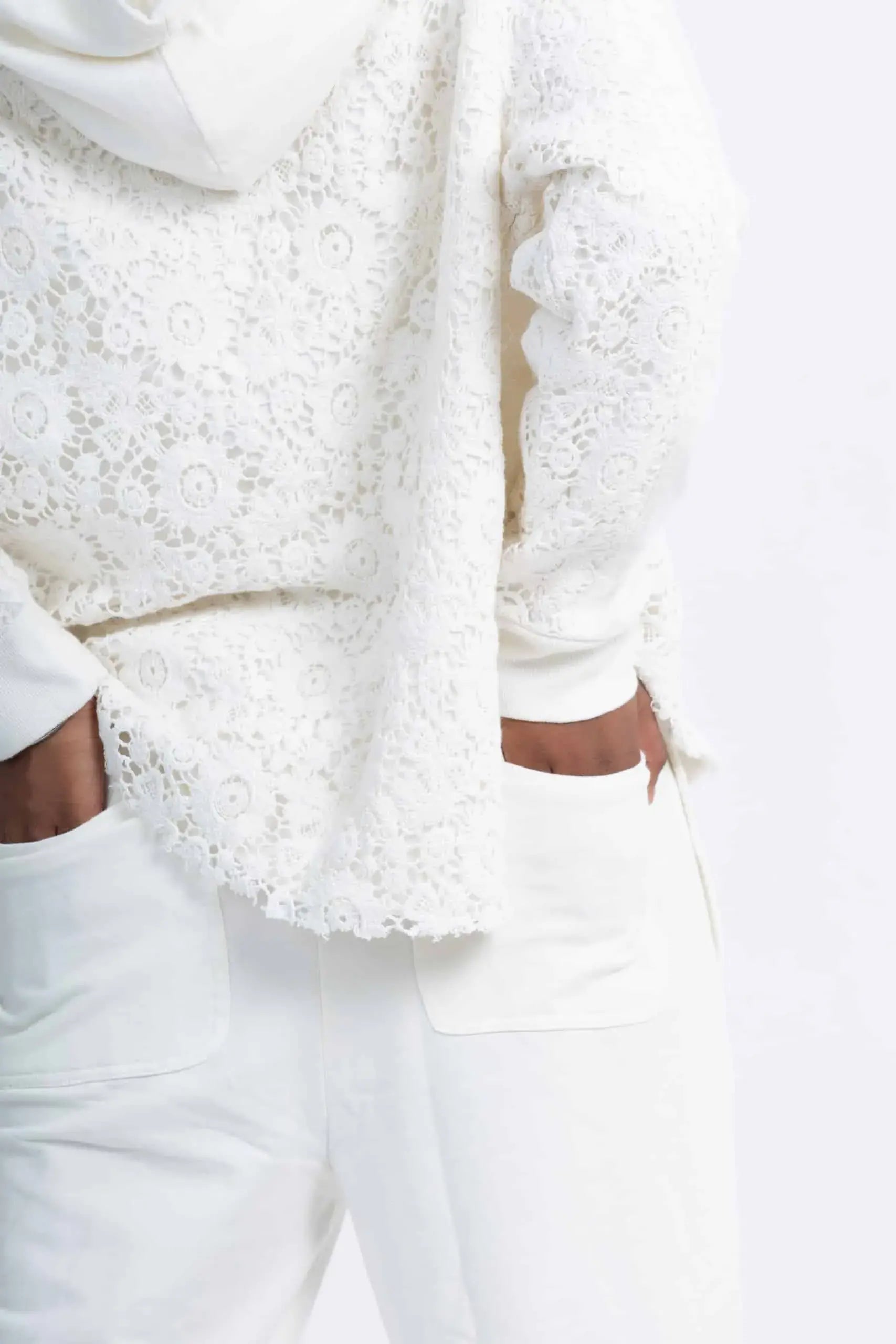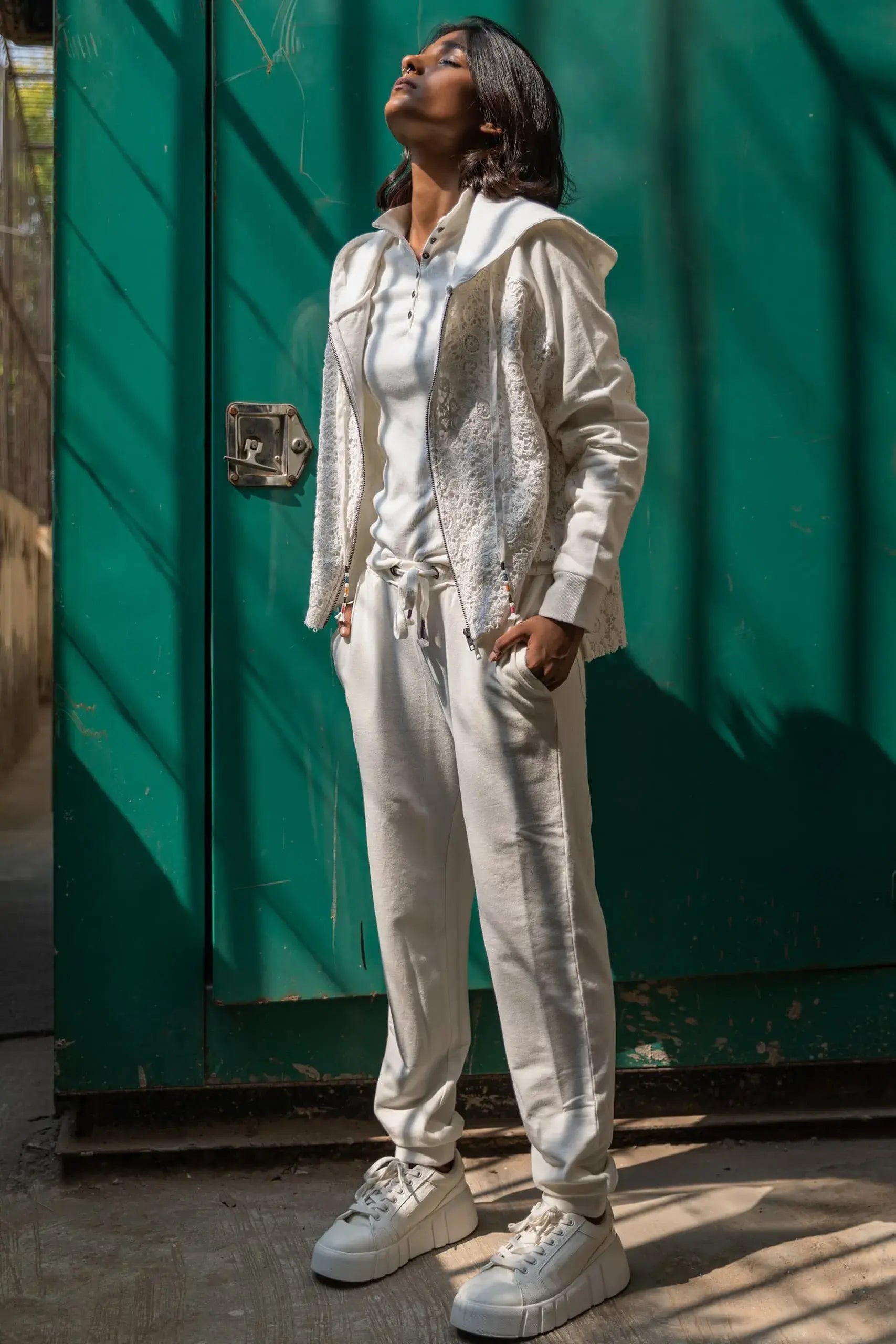 Sweet William Lacy Zip Jacket (Ivory)
Details
Delivery & Returns
Buy our Sweet William Lacy Zip Jacket and enjoy the versatility of 2 textures in 1 garment! Adorned in lace all over, the Sweet William Lacy Zip Jacket is a subtle statement number. Colour pop detailing on the drawstrings, oversized hood – what's more? Style it all year round wherever you go!
Process: Softener washed for a soft & supple hand-feel
Fabric Quality: 95% Cotton 5% Lycra Terry & Chemical Lace Layover
Fit: Relaxed
Wash care: Machine wash cold, gentle cycle
Note: All models are wearing sizes XS and S
✨ All Domestic and International deliveries take 7-10 business days.
✨ Free shipping Pan India.
✨ 7 days return policy. Return Now