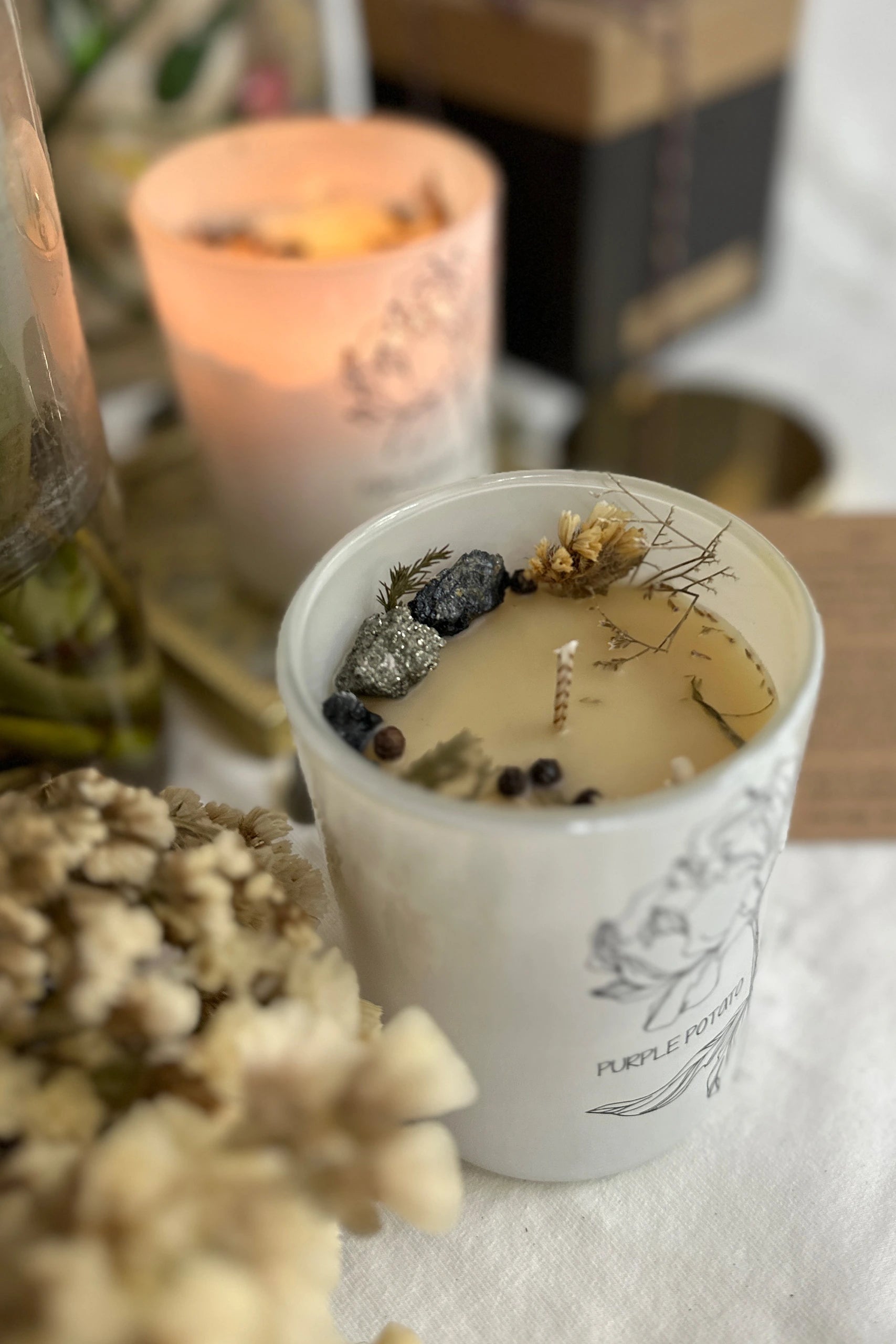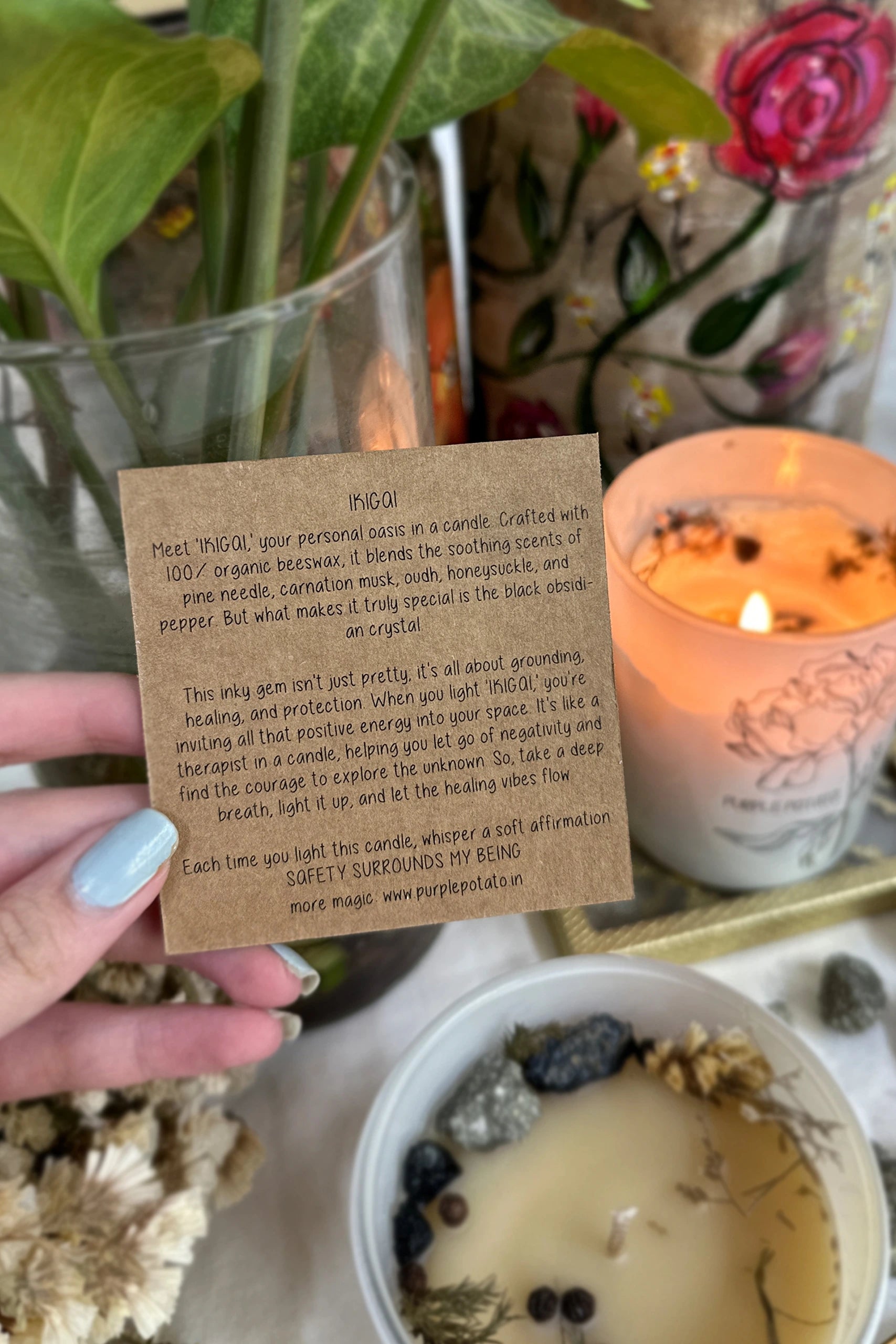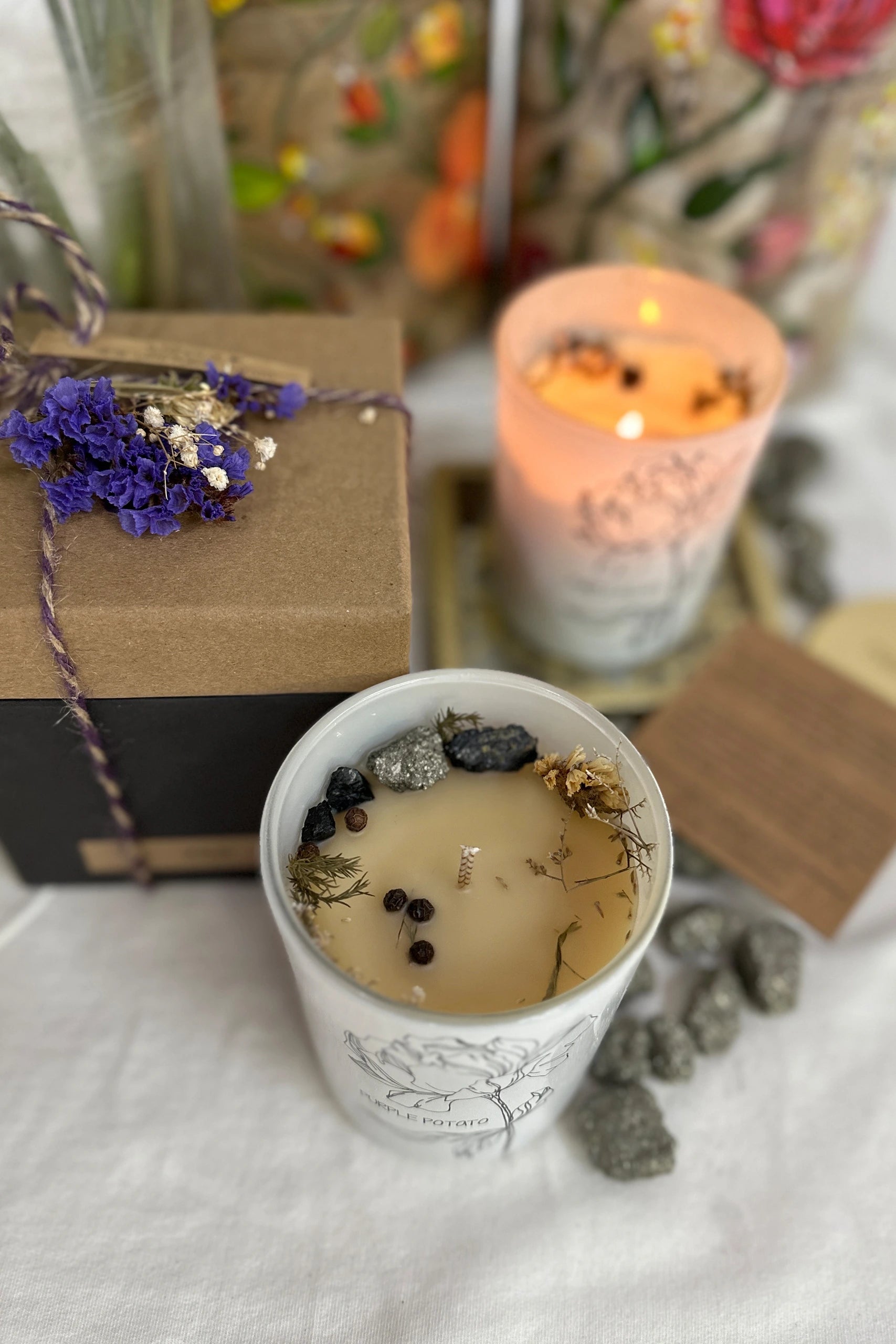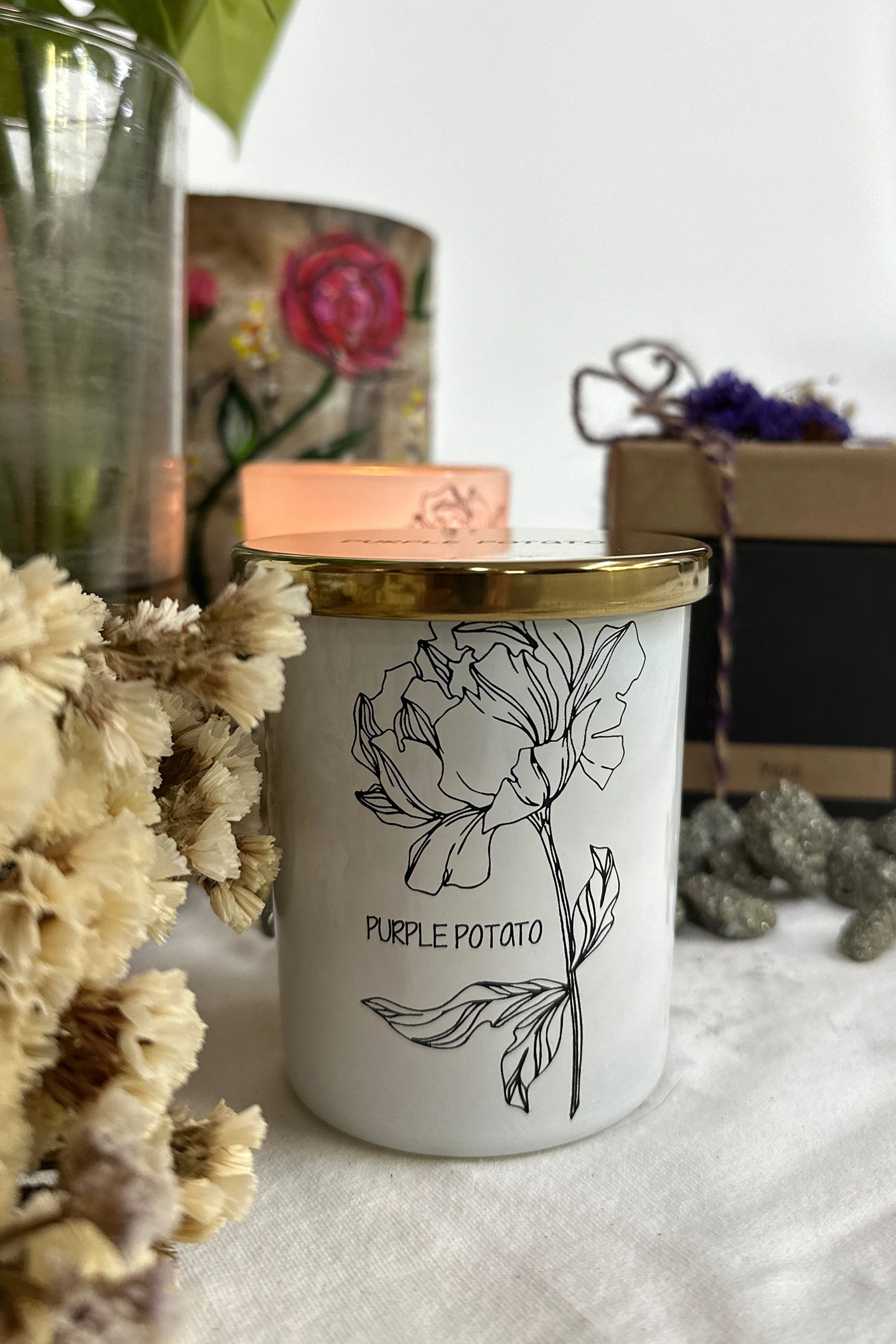 IKIGAI PYRITE ABUNDANCE CANDLE
Details
Delivery & Returns
Crystal: Pyrite
Notes: Pine, Carnation Musk, Oudh, Honeysuckle, & Pepper
Meet 'IKIGAI,' your personal oasis in a candle. Crafted with 100% organic beeswax, it blends the soothing scents of pine needles, carnation musk, oudh, honeysuckle, and pepper. But what makes it truly special is the pyrite crystal.
A wonderful abundance stone, often referred to as Fool's Gold - pyrite is connected to enhancing the solar plexus chakra, and yang fire energy. When you light 'IKIGAI,' you're inviting all that positive money energy into your space.
Each time you light this candle, whisper a soft affirmation:
I AM A MONEY MAGNET
more magic: www.purplepotato.in  

Healing Crystal: Pyrite
Fragrance Notes: Pine, Carnation Musk, Oudh, Honeysuckle, & Pepper
Dimension: 4″ Height X 3.25″ Diameter
Volume: 320 ml
Weight: 750 gms
Burn Time: 65-70 hrs depending on usage & pour
✨ All Domestic and International deliveries take 7-10 business days.
✨ Free shipping Pan India.
✨ 7 days return policy. Return Now