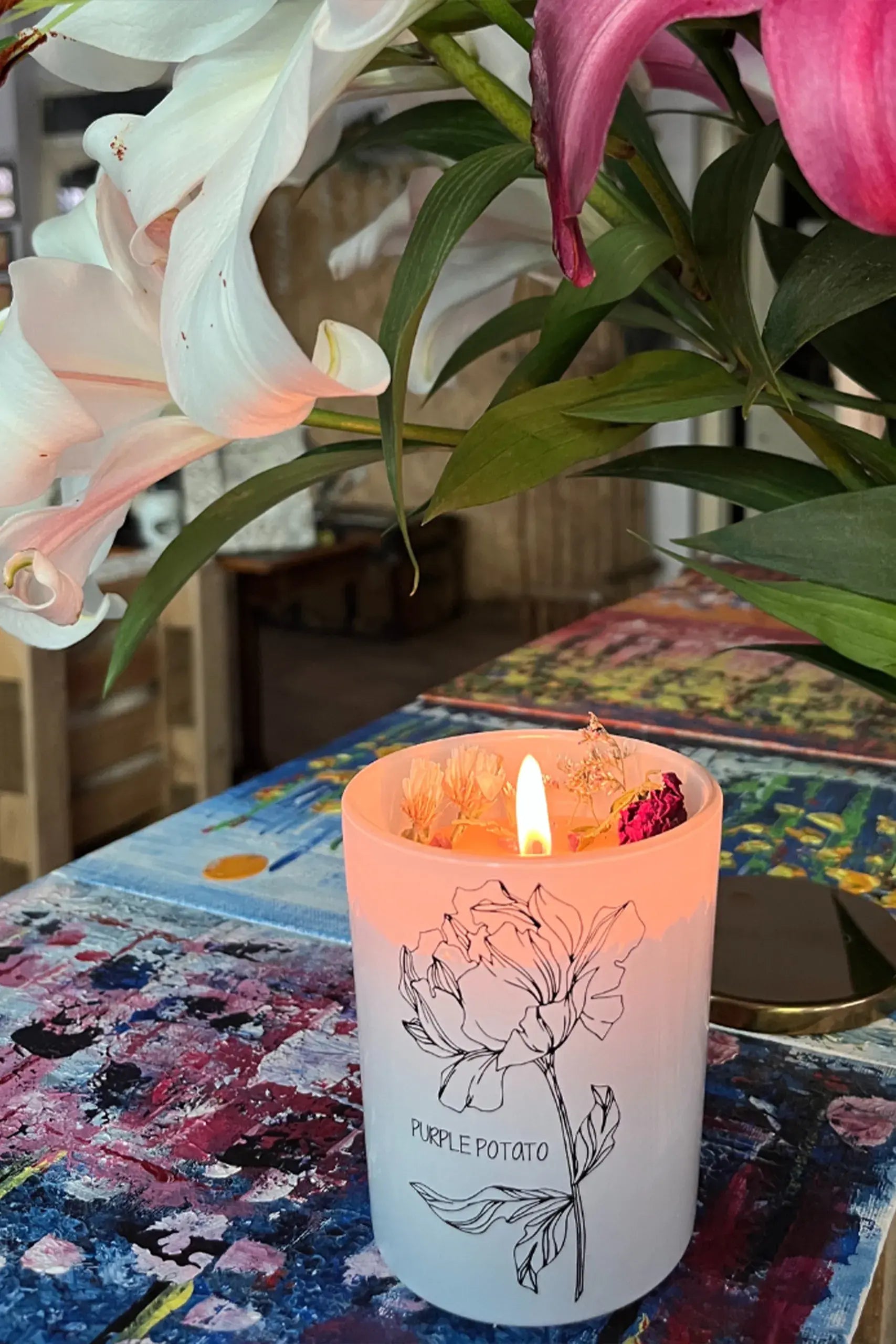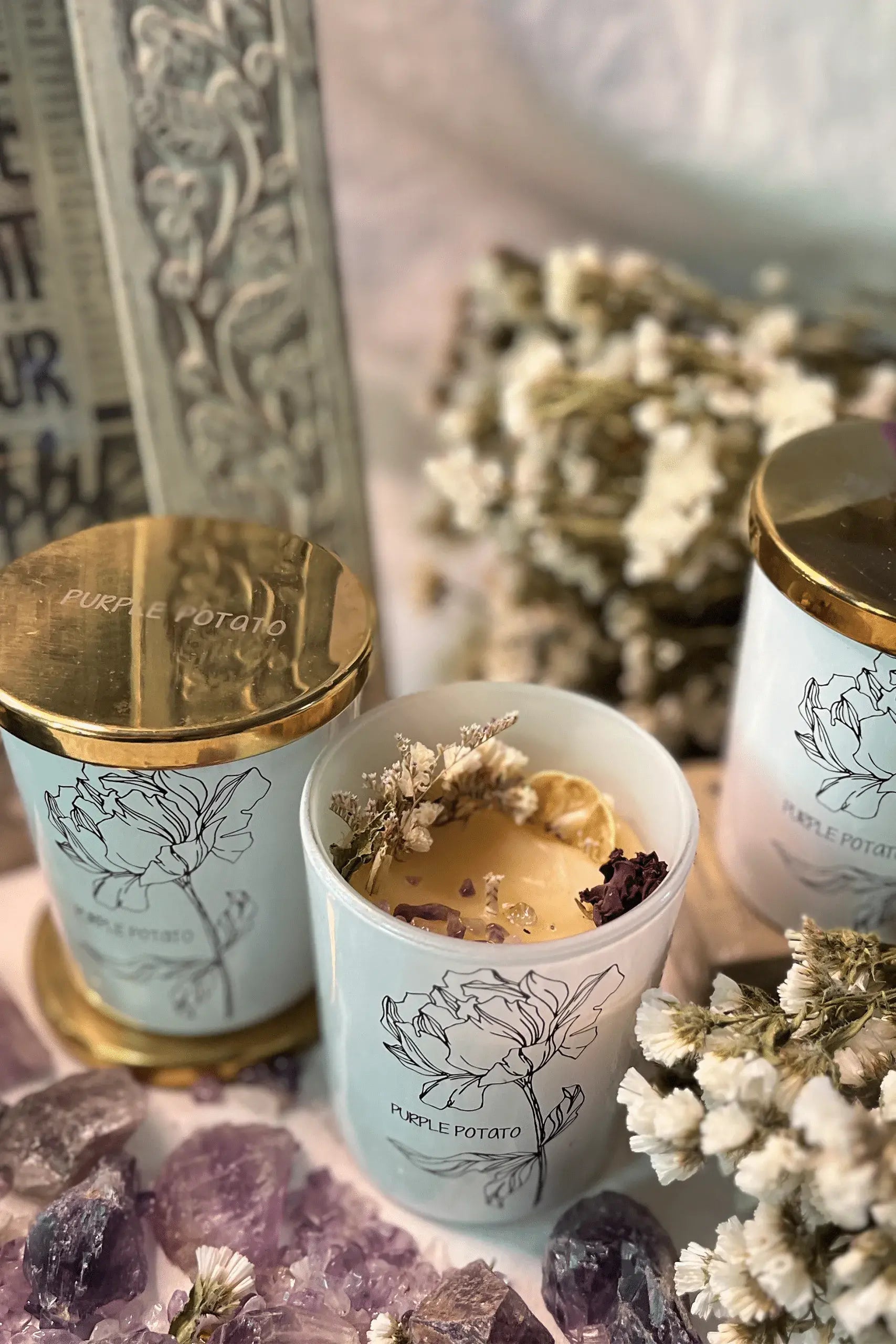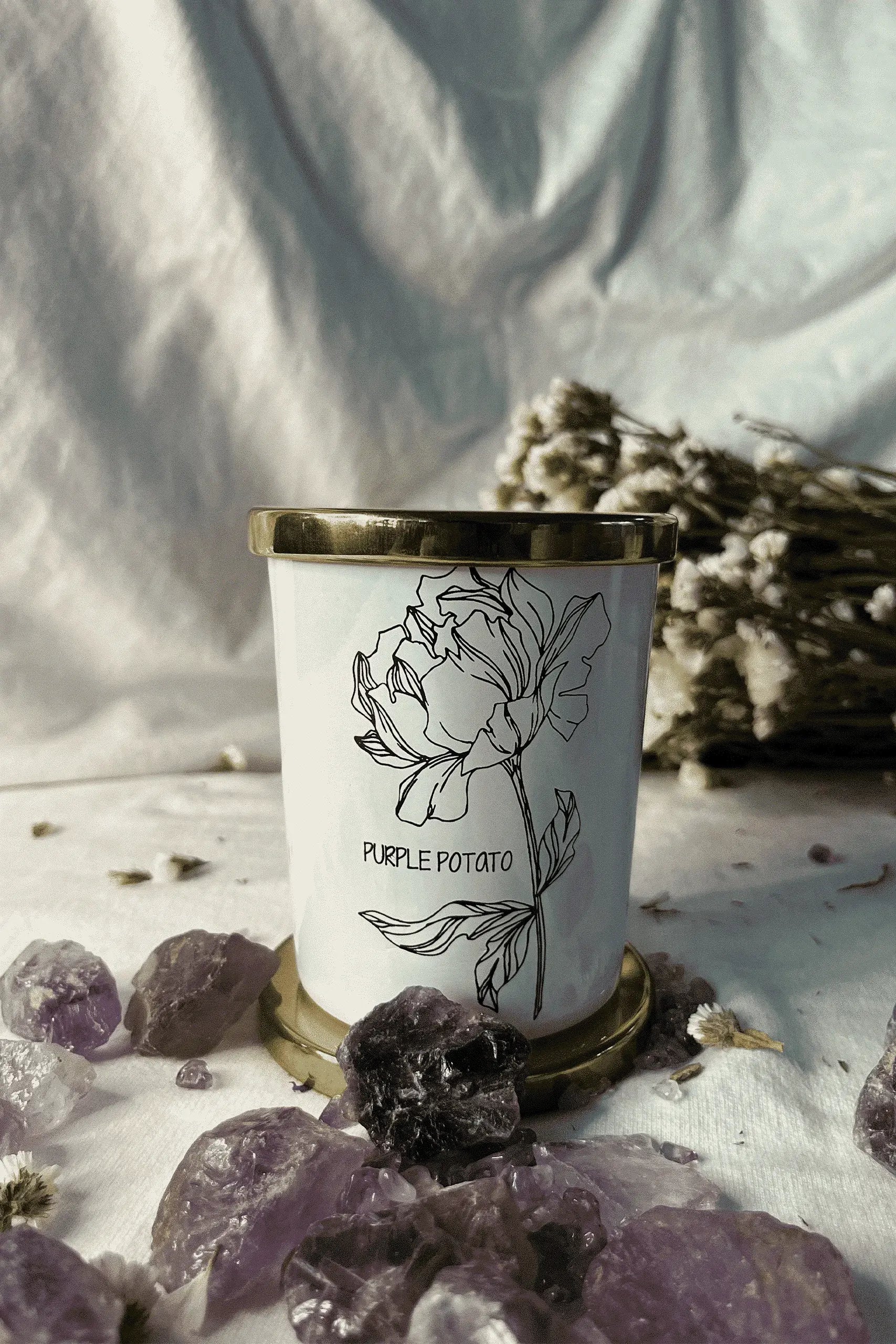 Honey Lemon, Darling Citrine Candle
Details
Delivery & Returns
Crystal: Citrine
Notes: Lemon & Honey
Our first fresh & fruity concoction, Honey Lemon Darling candle is exactly what it's named after. A sensory delight, the feeling of freshly squeezed lemon infused with delicious raw honey. A cult favorite for creating that cozy ambience on hallways, stairs, or powder rooms as well as removing unpleasant odor.
A divine crystal for the Solar Plexus Chakra, citrine promotes presence & joy. Flowing smoothly in your aura, it soothes all stress around finance. It's sunny color radiating light & positivity, the crystal warms you. Afterall, it's called the "Success Stone" for a reason <3
Each time you light this candle, whisper a soft affirmation:
ALL I SEEK IS WITHIN ME. I DREAM FREELY.
more magic: www.purplepotato.in 
Healing Crystal: Citrine

Fragrance Notes: Honey & Lemon

Glass Jar: Ivory

Dimension: 4″ Height X 3″ Diameter

Volume: 230 ml

Weight: 500 gms

Burn Time: 50-55 hrs depending on usage & pour
✨ All Domestic and International deliveries take 7-10 business days.
✨ Free shipping Pan India.
✨ 7 days return policy. Return Now